Posts for tag: dental implants
By Link Baines Dental
April 28, 2017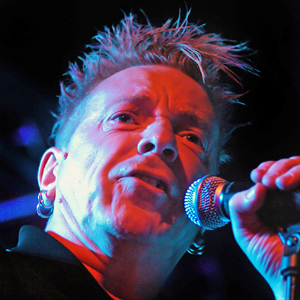 Everyone has to face the music at some time — even John Lydon, former lead singer of The Sex Pistols, arguably England's best known punk rock band. The 59-year old musician was once better known by his stage name, Johnny Rotten — a brash reference to the visibly degraded state of his teeth. But in the decades since his band broke up, Lydon's lifelong deficiency in dental hygiene had begun to cause him serious problems.
In recent years, Lydon has had several dental surgeries — including one to resolve two serious abscesses in his mouth, which left him with stitches in his gums and a temporary speech impediment. Photos show that he also had missing teeth, which, sources say, he opted to replace with dental implants.
For Lydon (and many others in the same situation) that's likely to be an excellent choice. Dental implants are the gold standard for tooth replacement today, for some very good reasons. The most natural-looking of all tooth replacements, implants also have a higher success rate than any other method: over 95 percent. They can be used to replace one tooth, several teeth, or an entire arch (top or bottom row) of teeth. And with only routine care, they can last for the rest of your life.
Like natural teeth, dental implants get support from the bone in your jaw. The implant itself — a screw-like titanium post — is inserted into the jaw in a minor surgical operation. The lifelike, visible part of the tooth — the crown — is attached to the implant by a sturdy connector called an abutment. In time, the titanium metal of the implant actually becomes fused with the living bone tissue. This not only provides a solid anchorage for the prosthetic, but it also prevents bone loss at the site of the missing tooth — which is something neither bridgework nor dentures can do.
It's true that implants may have a higher initial cost than other tooth replacement methods; in the long run, however, they may prove more economical. Over time, the cost of repeated dental treatments and periodic replacement of shorter-lived tooth restorations (not to mention lost time and discomfort) can easily exceed the expense of implants.
That's a lesson John Lydon has learned. "A lot of ill health came from neglecting my teeth," he told a newspaper reporter. "I felt sick all the time, and I decided to do something about it… I've had all kinds of abscesses, jaw surgery. It costs money and is very painful. So Johnny says: 'Get your brush!'"
We couldn't agree more. But if brushing isn't enough, it may be time to consider dental implants. If you would like more information about dental implants, please call our office to schedule a consultation. You can read more in the Dear Doctor magazine articles "Dental Implants" and "Save a Tooth or Get an Implant?"
By Link Baines Dental
January 20, 2017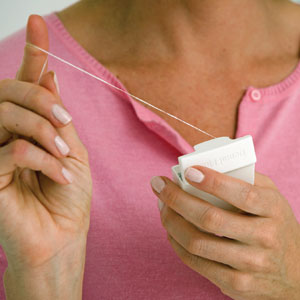 With a 95%-plus success rate, dental implants are an effective and durable replacement for lost teeth. But we can't place them and forget them: if you don't clean and maintain them they could fail as a result of disease.
The inorganic materials that make up the implant aren't in danger of infection. But the living gums and bone that surround and support the implant are at risk. In fact, there's a particular periodontal (gum) disease involving implants called peri-implantitis ("peri" – around; implant "itis" – inflammation).
Peri-implantitis begins when the gum tissues around the implant become infected and inflamed. This happens most commonly because plaque, a thin film of bacteria and food particles, builds up on implant surfaces. Another less frequent cause is a buildup of excess cement used to bond the crown to the implant. We need to remove the built-up plaque or the excess cement during your dental visit.
If the infection isn't treated or you don't keep up effective, daily hygiene practices, the infection can grow and extend deeper into the tissues and finally the bone. This can destroy the all-important integration of bone and metal titanium post that has created the implant's strong hold. When that support becomes compromised the implant can lose its attachment and, if untreated, eventually fail.
It's important to keep an eye out for any indications you may have a gum infection around an implant. Look for redness, swelling, bleeding or pus formation. If the implant feels loose, this may mean that extensive bone loss has already occurred. If you encounter any of these signs, see us immediately for an examination.
The best approach, though, is to prevent peri-implantitis in the first place. So, brush and floss daily around your implant as you do your natural teeth. And be sure you keep up regular dental cleanings and checkups.
With proper care and maintenance you can avoid problems with disease that could affect your implant. Healthy gums and bone will ensure your implant will last for many decades to come.
If you would like more information on preventing disease involving your dental implants, please contact us or schedule an appointment for a consultation.
By Link Baines Dental
December 21, 2016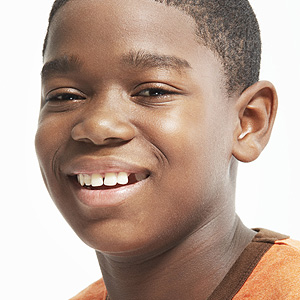 While it's possible for a teenager to lose a tooth from decay, it's more common they'll lose one from an accidental knockout. If that happens to your teenager, there are some things you should know to achieve a good outcome.
Our top concern is to preserve the underlying bone following tooth loss. Like other tissues, bone has a life cycle: older cells dissolve and are absorbed by the body (resorption), then replaced by new cells. The biting pressure generated when we chew helps stimulate this growth. But bone around a missing tooth lacks this stimulation and may not keep up with resorption at a healthy rate.
This can cause a person to lose some of the bone around an empty tooth socket. To counteract this, we may place a bone graft at the site. Made of bone minerals, usually from a donor, the graft serves as a scaffold for new bone growth. By preventing significant bone loss we can better ensure success with a future restoration.
Because of its lifelikeness, functionality and durability, dental implants are considered the best of the restoration options that can be considered to replace a missing tooth. But placing an implant during the teen years is problematic because the jaws are still growing. If we place an implant prematurely it will appear to be out of alignment when the jaw fully matures. Better to wait until the jaw finishes development in early adulthood.
In the meantime, there are a couple of temporary options that work well for teens: a removable partial denture (RFP) or a fixed modified bridge. The latter is similar to bridges made for adults, but uses tabs of dental material that bond a prosthetic (false) tooth to the adjacent natural teeth to hold it in place. This alleviates the need to permanently alter the adjacent natural teeth and buy time so that the implant can be placed after growth and development has finished.
And no need to worry about postponing orthodontic treatment in the event of a tooth loss. In most cases we can go ahead with treatment, and may even be able to incorporate a prosthetic tooth into the braces or clear aligners.
It's always unfortunate to lose a tooth, especially from a sudden accident. The good news, though, is that with proper care and attention we can restore your teenager's smile.
If you would like more information on how to treat lost teeth in teenagers, please contact us or schedule an appointment for a consultation. You can also learn more about this topic by reading the Dear Doctor magazine article "Dental Implants for Teenagers."