Posts for: November, 2016
By Link Baines Dental
November 21, 2016
Eating disorders cause more than psychological harm. The binge-purge cycle of bulimia or the self-starvation patterns of anorexia can also injure the physical body, especially the mouth.
For example, nine in ten people with bulimia will experience tooth enamel erosion from stomach acid entering the mouth from induced vomiting. Although purging is less frequent with anorexic patients, one in five will also develop erosion.
An eating disorder isn't the only reason for enamel erosion: you can have high acid levels from over-consuming sodas, energy drinks or certain foods, or not properly brushing and flossing every day. But erosion related to an eating disorder does produce a distinct pattern in the teeth. When a person vomits, the tongue moves forward and presses against the bottom teeth, which somewhat shields them from acid contact. This can create less erosion in the lower front teeth than in others.
Eating disorders can cause other oral effects. Stomach acid contact can eventually burn and damage the mouth's soft tissues. The salivary glands may become enlarged and cause puffiness along the sides of the face. The use of fingers or other objects to induce gagging can injure and redden the back of the throat, the tongue and other soft tissues.
It's important to stop or at least slow the damage as soon as possible. To do so requires both a short– and long-term strategy. In the short-term, we want to neutralize mouth acid as soon as possible after it enters the mouth, especially after purging. Rather than brushing, it's better to rinse out the mouth with water or with a little added baking soda to neutralize the acid. This will at least help reduce the potential damage to enamel.
In the long-term, though, we need to address the disorder itself for the sake of both the person's overall well-being and their oral health. You can speak with us or your family physician about options for counseling and therapy to overcome an eating disorder. You may also find it helpful to visit the website for the National Eating Disorders Association (nationaleatingdisorders.org) for information and a referral network.
If you would like more information on how eating disorders can affect health, please contact us or schedule an appointment for a consultation. You can also learn more about this topic by reading the Dear Doctor magazine article "Bulimia, Anorexia & Oral Health."
By Link Baines Dental
November 13, 2016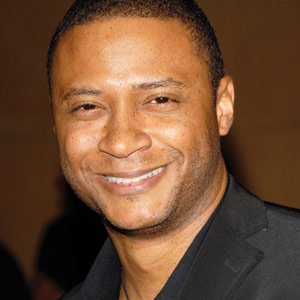 Can you have healthy teeth and still have gum disease? Absolutely! And if you don't believe us, just ask actor David Ramsey. The cast member of TV hits such as Dexter and Arrow said in a recent interview that up to the present day, he has never had a single cavity. Yet at a routine dental visit during his college years, Ramsey's dentist pointed out how easily his gums bled during the exam. This was an early sign of periodontal (gum) disease, the dentist told him.
"I learned that just because you don't have cavities, doesn't mean you don't have periodontal disease," Ramsey said.
Apparently, Ramsey had always been very conscientious about brushing his teeth but he never flossed them.
"This isn't just some strange phenomenon that exists just in my house — a lot of people who brush don't really floss," he noted.
Unfortunately, that's true — and we'd certainly like to change it. So why is flossing so important?
Oral diseases such as tooth decay and periodontal disease often start when dental plaque, a bacteria-laden film that collects on teeth, is allowed to build up. These sticky deposits can harden into a substance called tartar or calculus, which is irritating to the gums and must be removed during a professional teeth cleaning.
Brushing teeth is one way to remove soft plaque, but it is not effective at reaching bacteria or food debris between teeth. That's where flossing comes in. Floss can fit into spaces that your toothbrush never reaches. In fact, if you don't floss, you're leaving about a third to half of your tooth surfaces unclean — and, as David Ramsey found out, that's a path to periodontal disease.
Since then, however, Ramsey has become a meticulous flosser, and he proudly notes that the long-ago dental appointment "was the last we heard of any type of gum disease."
Let that be the same for you! Just remember to brush and floss, eat a good diet low in sugar, and come in to the dental office for regular professional cleanings.
If you would like more information on flossing or periodontal disease, please contact us today to schedule an appointment for a consultation. You can also learn more by reading the Dear Doctor magazine article "Understanding Gum (Periodontal) Disease."